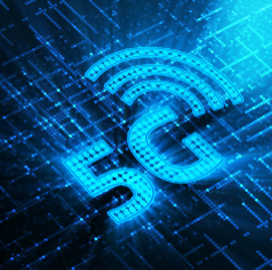 5G applications
Air Force Issues RFI on 5G Applications for Space Data Transport
The Air Force has issued a request for information to determine how to best use emerging 5G technologies to support space data transport terrestrially, in space and in the space-ground links.
According to the RFI posted on SAM .gov, the service branch is interested in learning more about the application of 5G to any aspect of space systems.
Eleven potential areas of 5G applications were listed in the document, including 5G multiple-input/multiple-output, millimeter-wave, radio access network slicing and network topology, Nextgov reported.
Questions posed by the RFI include how 5G MIMO or massive MIMO can be used to enhance communication links between Earth and U.S. spacecraft and/or between spacecraft.
It also asks how compact, low-cost, high-gain array antennas and data links in the 5G mmWave bands between 24 GHz and 71 GHz can be deployed to provide data networking in space.
Among other things, the Air Force wants to find out how 5G RAN slicing technology can be used to connect a Space Operations Center through terrestrial networks into a space network then to a given spacecraft.
In terms of network topology, the service is looking for ways to use 5G technology in building a terrestrial network composed of diverse mediums like optical fiber and copper.
In addition to the focus areas mentioned, the service seeks capabilities related to 5G internet of space things and other techniques to provide 5G services from space.
Responses to the RFI are due March 18.
Category: Space
Tags: 5G 5G MIMO 5G RAN slicing mmWave network topology Nextgov request for information SAM.gov space space data transport U.S. Air Force