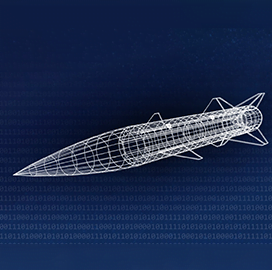 Digital twin
Air Force Names 55 Contractors on $46B Digital Engineering IDIQ
The Air Force has selected 55 companies for spots on a potential $46 billion digital engineering design contract for future platforms.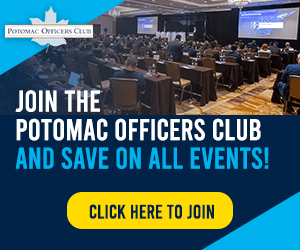 Some of the awardees are Booz Allen Hamilton, Sierra Nevada Corp., Kratos, General Dynamics Ordnance and Tactical Systems, L3Harris Technologies, General Atomics, Lockheed Martin and Parsons Government Services.
The indefinite-delivery/indefinite-quantity contract calls for services aimed at enabling agile processes, open systems architectures and weapons and enterprise analytics for Eglin Air Force Base, FedScoop reported Tuesday.
Work will be done across the contractors' locations and is expected to be completed by Sept. 6, 2032, according to the Department of Defense's press release.
The government only obligated $55,000 in fiscal 2020 and fiscal 2021 research and development funding at the time of award. The Air Force Life Cycle Management Center at Eglin AFB in Florida is the contracting activity.
Digital engineering is a modern design method that uses tools like simulations, 3D models and digital twins, which are digital representations of real-world objects.
Air Force officials have touted the benefits of digital engineering in bolstering the defense community's manufacturing capabilities, especially during times of war.
Gen. Arnold Bunch, commander of the Air Force Materiel Command, said digital engineering would allow the Air Force's industrial base to update components and weapon systems at the speed of relevance.
Former Air Force acquisition chief Will Roper, a three-time Wash100 winner a speaker at a past Potomac Officers Club event, called digital engineering as a quick and cost-effective solution for repairing or upgrading future capabilities.
The Air Force used digital engineering — specifically digital twin technology — to develop a new fighter jet as part of its Next-Generation Air Dominance program.
Category: Digital Modernization
Tags: AFLCMC AFMC Air Force Air Force Life Cycle Management Center Air Force Materiel Command Arnold Bunch Booz Allen Hamilton contract digital engineering digital modernization digital twin Eglin Air Force Base FedScoop General Atomics General Dynamics IDIQ Kratos L3Harris Technologies Lockheed Martin Next Generation Air Dominance NGAD Parsons Government Services SNC Wash100 Will Roper