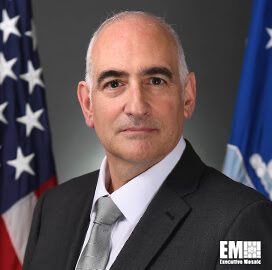 Frank Calvelli,
Assistant Secretary,
Dept. of the Air Force
Air Force Official Calls for Focus on Satellites That Support Military Operations
Frank Calvelli, the assistant secretary for space acquisitions and integration at the Department of the Air Force, said at a recent National Security Space Association event that the U.S. Space Force needs to concentrate on the deployment and enhancement of satellites supporting military operations.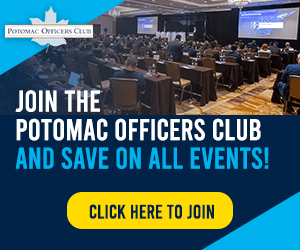 He also called for the prioritization of core mission areas such as satellite communications, space domain awareness, precision navigation and timing, and missile warning and tracking, SpaceNews reported.
A past Potomac Officers Club speaker and three-time Wash100 winner, Calvelli also had a hand in the renaming of the National Defense Space Architecture to the Proliferated Warfighter Space Architecture. He explained that the change was driven by a desire to emphasize the Space Development Agency's purpose as a capability provider for the U.S. military.
In addition to his role as DAF's space acquisition lead, Calvelli leads procurement efforts for SDA, a Space Force component that was formerly part of the Department of Defense.
SDA recently issued a draft solicitation for a software factory within the Space Force that would support DOD's Joint All-Domain Command and Control program. Director Derek Tournear explained that the facility would create control applications for battle management processors aboard satellites.
According to DefenseScoop, a final request for proposals could release in February.
Category: Space
Tags: Department of the Air Force Frank Calvelli satellites space Space Development Agency SpaceNews US Space Force