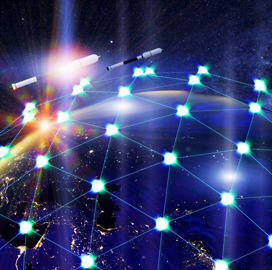 Satellite acquisition
Air Force Acquisition Official Highlights Benefits of Switching to Smaller Satellites
Frank Calvelli, assistant secretary of the Air Force for space acquisitions and integration, said transitioning to smaller satellites would enable the rapid replacement of military space assets in case they are destroyed by anti-satellite weapons. He recommended purchasing satellites at fixed prices instead of using cost-plus contracts. According to Calvelli, such contracts result in the development of more complex systems within a longer timeline, SpaceNews reported.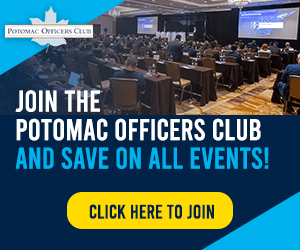 The Space Development Agency is buying small satellites for its planned missile-warning constellation. While the SDA has been doing fixed-price contracting, Calvelli said the Space Force needs to adopt the model for other space programs.
Existing military space systems primarily consist of large geostationary orbit satellites that cannot be replaced quickly. According to the assistant secretary, the Department of Defense is working to fast-track space acquisitions to stay ahead of adversaries, including China, which is building new space architectures to compete with the U.S.
An anti-satellite weapon test is another threat to the U.S. space systems. The U.S. and other countries raised concerns about ASAT tests following a Russian anti-satellite weapon trial in 2021. The event caused the creation of new space debris, which could harm satellites providing critical services, including communications and positioning, navigation and timing.
Earlier in December, the UN General Assembly approved a resolution calling on countries to avoid destructive testing of direct-ascent ASAT weapons.
Category: Space
Tags: Department of Defense Frank Calvelli SDA small satellites space space acquisition SpaceNews US Air Force US Space Force