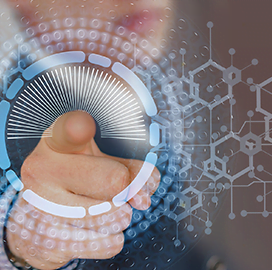 Information technology
Air Force Posts Sources Sought Notice for IT Investment Management Support
The Air Force is conducting market research to identify sources that can support the service's Information Technology Investment Portfolio Suite system.
The source will provide the Secretary of the Air Force Office of Chief Information Officer with full-time support in developing all ITIPS functions, according to the sources sought notice posted on SAM .gov.
SAF/CN is responsible for the service's IT portfolio, which covers investment strategies for networks, cloud computing, enterprise policies, information resource management, IT innovation initiatives and information assurance.
The ITIPS system is SAF/CN's authoritative source for IT portfolio management and is used to report both IT compliance and budget, according to the Air Force's performance work statement.
ITIPS currently uses the Oracle Primavera Portfolio Management platform and Oracle Business Intelligence Enterprise Edition to support data and processes customized to meet the office's cross-management and service-specific needs.
The selected vendor will help transition the ITIPS program's current platform to an enterprise IT management platform.
SAF/CN launched the ITIPS program in 2013 in collaboration with Air Force Materiel Command. The program started as a pathfinder initiative aimed and developing and implementing a system to support IT portfolio management.
Under a potential five-year contract, the source will provide support services, training and operations and sustainment of the ITIPS system and the Air Force's capital planning and investment control approach to IT investments.
The CPIC structured approach ensures that the investments' objectives are met effectively and are closely integrated with other Air Force management systems and processes, the performance work statement read.
Category: Defense and Intelligence
Tags: AFMC Air Force Defense and Intelligence investment ITIPS Oracle SAF/CN SAM.gov sources sought