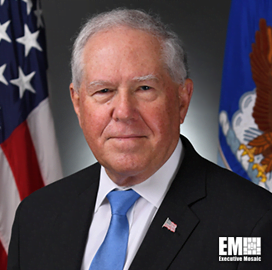 Frank Kendall,
Secretary,
Dept. of the Air Force
Air Force Secretary Briefed on Robins AFB Partnerships With Local Community
Robins Air Force Base has briefed Department of the Air Force Secretary Frank Kendall on the base's progress on various initiatives.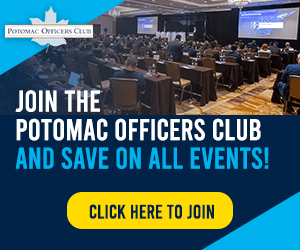 The secretary, a three-time Wash100 winner, visited the base in Georgia to check up on its partnerships with the Houston County Board of Education and the Development Authority of Houston County, the Air Force website reported Thursday.
Kendall received updates on Project Synergy, which was launched in March 2021 to promote collaboration between Robins AFB and Houston's academia and industry.
According to the secretary, such collaborations will allow the Air Force to not only keep up with adversaries but outpace them.
"What I witnessed today at Project Synergy is exactly what we are all working for across the Air Force," Kendall said.
Project Synergy is a 43,000-square-foot site in the Warner Robins Air Logistics Complex. The facility includes a software laboratory, classrooms and workspace for scientists.
The project focuses on science, technology, engineering and mathematics education as well as on software engineering.
Kendall was also briefed on initiatives such as Robins AFB's divestiture of the E-8C Joint Surveillance Target Attack Radar System, a Cold War-era spy plane.
He said that the JSTARS team will bring its expertise to a new era of command and control.
Category: Defense and Intelligence
Tags: Defense and Intelligence E-8C JSTARS Frank Kendall partnership Project Synergy Robins Air Force Base US Air Force