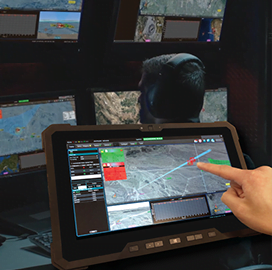 Command and control
Air Force Tests C2 Capabilities to Advance JADC2 Concept
The Air Force Operational Test and Evaluation Center has assessed the potential of forward edge battle management command and control capabilities to rapidly deliver critical information to warfighters on the battlefield.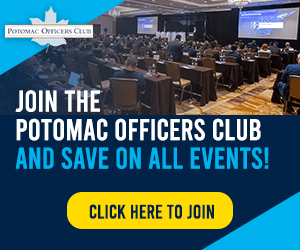 During Project Convergence 2022, AFOTEC worked with the 505th Command and Control Wing to evaluate two Tactical Operations Center – Light prototypes designed to enable all-domain operations. The exercise, held from Oct. 3 to Nov. 9, was aimed at accelerating the Department of Defense's Joint All-Domain Command and Control warfighting concept, DVIDS reported.
The TOC-L prototypes are built with the capability to ingest multidomain data sets. Compared to huge ground-based C2 systems currently in use, the TOC-L systems have a small and mobile design that is more survivable in combat, according to U.S. Air Force Maj. Carl Plonk, operational test air battle manager of the 505th CCW's 605th Test and Evaluation Squadron.
The DOD has been making efforts to advance JADC2 to address national security threats posed by its competitors. According to the 2022 National Defense Strategy, deterring China's aggression and being prepared to face potential conflict against U.S. adversaries, including Russia, Iran and North Korea, are among the primary U.S. defense priorities.
U.S. defense officials believe connecting sensors; shooters; and air, land, maritime, space and cyber databases will allow the country to gain an advantage in future conflicts.
Category: Defense and Intelligence
Tags: Air Force Operational Test and Evaluation Center Defense and Intelligence DVIDS JADC2 joint exercise Project Convergence