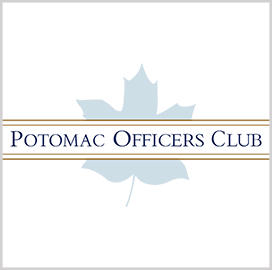 US Air Force
Air Force Uses AI, Cloud Capabilities in Latest ABMS Field Test
The Air Force utilized artificial intelligence and cloud capabilities during the latest field test for the Advanced Battle Management System.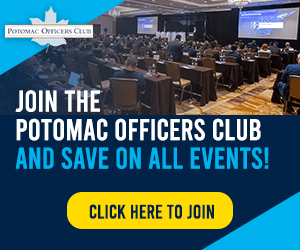 The test marked the first time the Air Force used AI in the so-called kill chain. It was also the first time that the service observed a swift flow of data between platforms through a tactical edge cloud and common data standardization repository, FedScoop reported Thursday.
During the test, fighter jets were able to pull data from the Army and Navy, as well as other international military assets, to guide their missiles. AI algorithms were then used to help the jets zero in on a target.
According to Air Force Chief Architect Preston Dunlap, the new capabilities tested during the simulation could automate the way the military fuses battlefield data.
Without advanced capabilities, officers bear the brunt of the work, walking between hubs of computer screens just to take note of and analyze battlefield situations in the sky and on land.
Despite the progress being made, the Air Force has been forced to reduce the number of planned technology demonstrations for the program after Congress slashed its requested ABMS budget.
Receiving only $159 million of its $302 million request, the service decided not to pursue its sixth ABMS demo, which was supposed to be held with Australia and allies in the Pacific.
Dunlap said curtailing ABMS demos would mean the service will have fewer opportunities to test off-the-shelf tech that could help provide sensor connectivity to shooters.
Category: Digital Modernization
Tags: ABMS Advanced Battle Management System artificial intelligence cloud digital modernization FedScoop Preston Dunlap U.S. Air Force