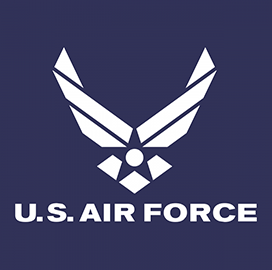 US Air Force
Air Force Wants to Determine Right Mix of Aircraft for Future Battles
The Air Force plans on conducting a study to determine the right mix of new and legacy tactical aircraft that it needs within the next 10 to 15 years.
According to Air Force Chief of Staff Gen. Charles Brown, the study will factor in robotic fighter jets, which are being developed as part of the Air Force Research Laboratory's Skyborg program.
The autonomous jets are expected to serve as robotic wingmen to manned aircraft, National Defense Magazine reported.
They can be a force multiplier for the Air Force and even carry weapons and serve as sensor platforms or decoys.
Speaking at the Air Force Association's Aerospace Warfare Symposium, Brown said the AFRL is making big strides in the Skyborg program.
Brown expects the addition of robotic fighter jets to cause a cultural shift in the Air Force similar to when remotely piloted aircraft were first introduced to the service.
However, he believes that robotic fighter jets would require less adjustment given the service's confidence in unmanned platforms.
"It's just a matter of how do we do it, and how we do it right," Brown said.
The AFA-hosted event also served as a venue for the executive to address doubts around the Air Force's F-35A joint strike fighter program.
Brown touted the F-35 as the cornerstone of what the service aims to accomplish in the future. Just like robotic fighter jets, the F-35 will be part of the upcoming tactical aircraft study.
He maintained that the Air Force will continue buying 1,763 F-35s as originally planned.
Category: Defense and Intelligence
Tags: AFRL Air Force Research Laboratory Charles Brown Defense and Intelligence National Defense Magazine robotic fighter jets Skyborg program US Air Force