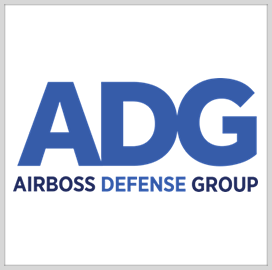 AirBoss Defense Group
AirBoss Defense Group Receives $576M HHS Contract for Nitrile Rubber Gloves
The Department of Health and Human Services has awarded AirBoss Defense Group a potential $576 million contract for the procurement of nitrile rubber gloves.
The purpose of the contract is to increase the nitrile glove supply of HHS' Office of the Assistant Secretary for Preparedness and Response. The gloves will be used for nonsurgical purposes in hospitals and other health care settings in response to the COVID-19 pandemic and future health emergencies, ADG said Tuesday.
HHS is expected to place an initial order of $288 million with ADG. An equivalent follow-up option may be exercised later in the year.
In a statement, Patrick Callahan, chief executive officer of ADG, welcomed the opportunity to provide HHS with critical supplies to support first responders and frontline medical workers.
According to Callahan, the award ensures the immediate fulfillment of the government's personal protective equipment needs.
The contract adds to recent orders for protective and survivability solutions that the company received from federal government customers.
In the past year, ADG supplied HHS, the Federal Emergency Management Agency and the Department of Veterans Affairs with 150,000 proprietary powered air purifying respirator systems and more than 3.6 million PAPR filters.
ADG also caters to the needs of the departments of Defense and State, as well as the Centers for Disease Control and Prevention.
In addition to PAPR products, ADG provides survivability solutions for collective protection, patient isolation and respiratory protection.
Also included in ADG's portfolio are wearables for protection against chem-bio contamination and other environmental threats and blast-survivable, protected payload delivery vehicles that are designed for high-risk environments.
Category: Federal Civilian
Tags: ADG AirBoss Defense Group Department of Health and Human Services federal civilian HHS nitrile rubber glovers Patrick Callahan