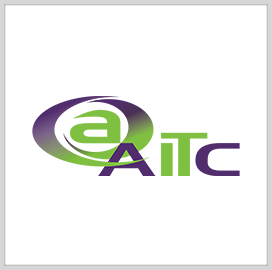 TEIS IV program
AITC Secures Spot on $800M DOD Contract for Technical Services
Advanced IT Concepts, a systems integration company, has won a prime spot on a potential $800 million Department of Defense contract for technical services.
The Total Engineering & Integration Services IV program is a 10-year multiple-award indefinite-delivery/indefinite-quantity contract vehicle that covers systems engineering, cybersecurity, classified audio-visual systems, data analytics, cloud solutions, satellite communications and emerging technologies, AITC said Monday.
TEIS IV's users include the Defense Information Systems Agency, U.S. Africa Command, the Joint Communications Support Element, Army Materiel Command and the Army Network Enterprise Technology Command.
AITC said that the award will allow the company to continue supporting the Information Systems Engineering Command's global mission.
According to ISEC's website, the command provides engineering and information technology support to Army posts, interconnections between installations and extensions to deployed forces.
AITC said it has worked with ISEC for more than 10 years and supported the command's customers in South Korea, Germany, Belgium, Saudi Arabia, Honduras, Uruguay and the continental United States.
Rob Kessler, AITC's TEIS IV program manager, said the company established a program management office in Sierra Vista, Arizona, to better support ISEC and other customers at Fort Huachuca.
The program management office serves as an independent organization with a staff of professionals in contracting, human resources, recruiting, engineering and finance, Kessler added.
Headquartered in Winter Springs, Florida, AITC is a service-disabled veteran-owned small business that specializes in full systems integration and engineering, professional services, cybersecurity and compliance services and acquisition support.
Category: Defense and Intelligence
Tags: Advanced IT Concepts contract Defense and Intelligence DISA Fort Huachuca IDIQ Information Systems Engineering Command Rob Kessler TEIS-IV