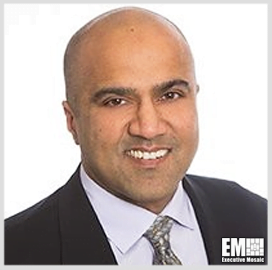 Amit Mital
Senior Director
National Security Council
Amit Mital Named NSC Senior Director, Special Assistant to the President
Amit Mital, a former board member of aDolus Technology, has been appointed to serve as a senior director in the National Security Council and special assistant to the president.
As one of the leaders of the NSC, he will be involved in national cybersecurity strategy and policy matters, aDolus Technology said Tuesday.
Mital's transition to the White House marks his first role in the government, having spent his entire career in the private sector.
During his stint as an aDolus Technology board member, he helped shape the company's strategy to onboard industrial control system vendors and respond to emerging trends in software supply chain security.
In a statement, Eric Byres, CEO of aDolus, touted Mital's contributions in developing the company's cybersecurity platform for brokering security information on ICS and internet of things software.
Mital's LinkedIn profile shows that he has taken on leadership roles in companies in the financial, security and technology sectors.
For more than five years, he was the chief executive officer of Kernel Labs, a venture capital firm that he founded in Seattle, Washington.
He also co-founded Trusted Key, a blockchain identity startup that now operates under Workday.
Mital spent nearly two years at Symantec as well. During his stint with the software company, he served as CEO, executive vice president and general manager. He was responsible for developing the company's technology strategy and driving product development for customers.
The executive spent much of his career working for Microsoft. He initially worked for the company as GM, during which time he founded the Microsoft BizTalk Server and managed the Microsoft Office Live Meeting offering.
He also served as the company's corporate VP. One of his focuses as VP was developing the Power Map 3D visualization tool for Excel.
Category: Cybersecurity
Tags: aDolus Technology Amit Mital cybersecurity Eric Byres Kernel Labs Microsoft National Security Council Symantec Trusted Key