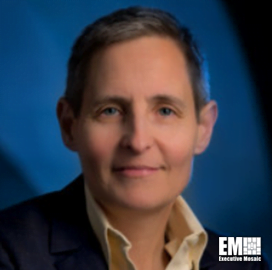 Ann Dunkin
CIO
Department of Energy
Ann Dunkin Appointed Energy Department CIO
Seasoned tech expert Ann Dunkin has been named the new chief information officer of the Department of Energy. She will replace Rocky Campione, who has resigned as Energy CIO after being at the helm of the agency's IT operations for nearly two years.
Dunkin currently works for Dell Technologies as chief technology officer for state and local governments, FedScoop reported. Her LinkedIn profile shows that she is also a member of the advisory board of OptimEyes, a San Diego, California-based company specializing in managing cybersecurity, data privacy and compliance risk exposure.
Dunkin's appointment to the Energy Department marks her return to federal service.
For three years, she was the CIO of Santa Clara County. During her tenure, she consolidated Santa Clara's four largest IT teams into one organization and implemented an IT Procurement Center of Excellence to handle IT procurement, strategic sourcing and vendor management within the county.
Dunkin was also a former CIO and senior adviser to the administrator of the U.S. Environmental Protection Agency. For two-and-a-half years, she led IT service development and delivery for the EPA.
Previously, Dunkin also served as CTO of the Palo Alto Unified School District. During her five-year stint with the public school district, she provided educational technology and teacher training to support teaching and learning. In addition, she helped retrofit classroom buildings that incorporated advanced learning spaces and technologies.
Earlier in her career, she held senior roles at HP. While serving as senior research and development program manager, she facilitated the production of HP's first inkjet-based enterprise class printer.
Category: Federal Civilian
Tags: Ann Dunkin Dell Technologies Department of Energy Environmental Protection Agency federal civilian FedScoop Rocky Campione