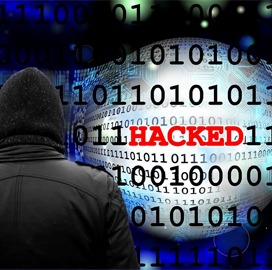 Cybersecurity
Area 1 Security Lands Air Force Contract to Demonstrate Cloud Email Security Solution
Area 1 Security, an email and cloud cybersecurity company, has been awarded a contract to help protect U.S. Air Force teams from email phishing attempts.
The Air Force awarded the deal as a Phase I Small Business Innovation Research grant under AFWERX, Area 1 Security said Wednesday.
The company said it will demonstrate its cloud email security solution designed to preemptively stop phishing campaigns before they launch. Phishing threats reportedly cause 95 percent of cybersecurity incidents.
Area 1 Security said that it has prevented more than half a billion dollars in direct losses over 12 months in the health care, financial services, retail and consumer goods sectors.
The Department of Defense is similarly exposed to such attacks, Area 1 said, pointing to the Russia-linked SolarWinds hack in December 2020 and the China-linked cybersecurity attack on Microsoft email servers in July 2021.
Patrick Sweeney, CEO of Area 1 Security, said that most nation-state hacks are initiated through business email compromise attacks.
He claimed that the company's solution has been proven to prevent BEC attacks by accounting for all phishing attack vectors.
In March, the FBI reported an increase in the number of BEC attacks targeted at state, local, tribal and territorial government entities.
The increase is due to the ease of BEC operability combined with the rapid adoption of ad-hoc teleworking environments, the FBI said in a Private Industry Notification report.
The FBI added that the boom in telework during the pandemic also increased the use of potentially vulnerable services such as virtual private networks and other remote support tools.
Category: Digital Modernization
Tags: AFWERX Area 1 Security business email compromise cybersecurity Department of Defense digital modernization phishing SBIR USAF