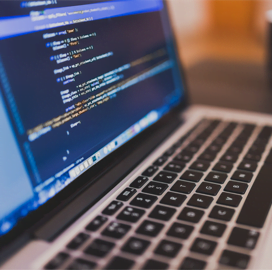 Software solutions
Army Awards ITES-SW2 Contract to Pegasystems Through immixGroup
The Army has approved Pegasystems' software for its Information Technology Enterprise Solutions – Software 2 contract vehicle through immixGroup, a value-added reseller for the government.
Through the award, the government simplified the process for its procurement of Pega Government Platform and Pega Customer Service for digital transformation and modernization projects, Pegasystems said Wednesday.
Doug Averill, vice president and industry market lead for government at Pegasystems, said the ITES-SW2 contract vehicle will make it easier for the company to address the technological and digital modernization needs of the Army and other federal agencies.
Pegasystems' base contract period runs from Aug. 31, 2020, to Aug. 30, 2025. The deal includes one five-year option that runs from Aug. 31, 2025, to Aug. 30, 2030.
ImmixGroup, an Arrow Electronics company, will fast-track the contracting activity as a value-added reseller. The company provides government agencies with access to a range of enterprise software and hardware products through its preferred contracts and business partners.
ITES-SW2 is a $13 billion contract vehicle that the defense and federal government communities can use to acquire a range of commercially available off-the-shelf software to satisfy their enterprise infrastructure and infostructure goals.
The software solutions covered under the indefinite-delivery/indefinite-quantity contract include software products, software maintenance and related incidental software and hardware.
"We're looking forward to extending our work with federal government agencies and powering our U.S. Army and federal clients through this contract," Averill added.
Pegasystems helps government agencies meet modernization requirements, improve services and maintain compliance with industry standards.
Category: Digital Modernization
Tags: Army Arrow Electronics digital modernization digital transformation Doug Averill federal IDIQ immixGroup ITES-SW2 Pegasystems software value-added reseller