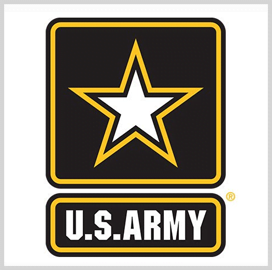 Positioning, timing and
navigation
Army Developing Software to Enable PNT Sensor Modularity
The Army's Command, Control, Communications, Computers, Cyber, Intelligence, Surveillance and Reconnaissance Center is developing an open-architecture software package designed to enable modularity among positioning, timing and navigation sensors.
PNT services are "invisible utilities" that support many applications within critical infrastructure, including agriculture and telecommunications, according to the Department of Homeland Security.
The Army's new pntOS software is intended to ensure that separate PNT technologies can function together in support of soldiers without access to the Global Positioning System, Breaking Defense reported Monday.
Mike Caporellie, branch chief of PNT emerging technologies at the C5ISR Center, explained that existing sensor fusion solutions are usually tightly integrated.
Introducing modularity into sensor fusion will ensure that the soldiers can easily swap in new widgets and sensors as they become available, Caporellie added.
PntOS functions as an application programming interface, a software intermediary that allows two applications to talk to each other, Breaking Defense reported.
PNT software developers will need to design their applications in compliance with pntOS' specifications. The C5ISR Center released a reference code that developers can use as an example.
The Army expects pntOS to achieve technology readiness level seven by the end of 2021. The milestone requires the demonstration of the prototype in an operational environment.
In March, DHS released tools designed to enhance the resilience of PNT technologies against spoofing and jamming.
The National Institute of Standards and Technology also released guidance on a government-wide effort to improve the cybersecurity of PNT services.
NIST said its PNT profile is applicable to the majority of organizations, including those that are less familiar with their own use of PNT services.
Category: Defense and Intelligence
Tags: Breaking Defense C5ISR Center Defense and Intelligence GPS Mike Caporellie NIST open architecture PNT pntOS