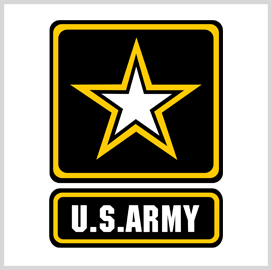 US Army
Army Gearing Up for Major Robotic Combat Vehicle Assessment
The Army is gearing up for a major company-level soldier assessment of its light and medium Robotic Combat Vehicle prototypes.
Since receiving all four RCV-Light vehicles and a partially completed RCV-M over the past couple of months, the Army equipped the prototypes with the government-developed Robotic Technology Kernel autonomy software.
Both RCV prototypes are set to undergo a shakedown testing at Camp Grayling in Michigan and safety testing with the Army Test and Evaluation Command ahead of the big assessment scheduled for 2022, Defense News reported Thursday.
The Army received the first of four RCV-L prototypes from QinetiQ and Pratt Miller in November 2020. The remaining vehicles were delivered before Christmas last year.
Speaking at an AUSA symposium, Alfred Grein of the Army Combat Capabilities Development Command described the RCV-L as a diesel-electric hybrid capable of running at maximum speeds of about 40 miles per hour.
While the RCV-L vehicles have all been delivered, the Army is still waiting for the completed RCV-M prototypes, which will be delivered by a Textron, Howe & Howe and FLIR team starting in late April.
Grein said the RCV-M also runs on a diesel-electric hybrid engine. It features a remotely operated 30 mm cannon and runs at a top speed of over 25 miles per hour, he added.
Moving forward, the Army will likely begin the engineering and manufacturing development phase for RCV-L vehicles in the second quarter of fiscal year 2023. The RCV-M vehicles are expected to follow suit in FY 2024.
In addition to the upcoming tests, the Army is looking to host another experimentation for RCVs in 2024.
Category: Defense and Intelligence
Tags: Alfred Grein Defense and Intelligence Defense News RCV prototypes robotic combat vehicles Robotic Technology Kernel US Army