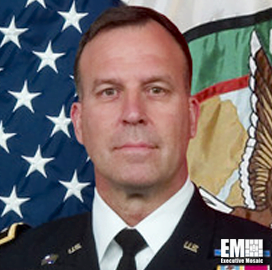 Michael Kurilla,
Commander,
US Central Command
Army. Gen. Michael Kurilla Takes Charge of US Central Command
Army. Gen. Michael Kurilla has succeeded U.S. Marine Corps Gen. Kenneth McKenzie Jr. as head of the U.S. Central Command.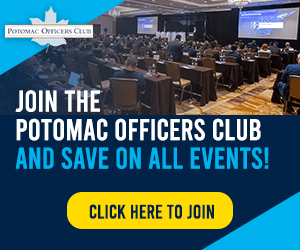 USCENTCOM is the field combatant command assigned to Central Asia and other parts of the continent. The transfer of authority comes at a potentially critical point for the command as the Department of Defense emphasizes competition with China, Air Force Magazine reported.
In a press release, Secretary of Defense Lloyd Austin, a two-time Wash100 winner, said that China is a "pacing challenge" in the DOD's National Defense Strategy.
During the transfer of command in Tampa, Florida, Kurilla said that the United States "must remain fiercely and actively engaged in the 21 countries of Central Command."
USCENTCOM's area of responsibility covers Afghanistan, Bahrain, Egypt, Iran, Iraq, Jordan, Kazakhstan, Kuwait, Kyrgyzstan, Lebanon, Oman, Pakistan, Qatar, Saudi Arabia, Syria, Tajikistan, Turkmenistan, the United Arab Emirates, Uzbekistan, Yemen and Israel.
According to the profile on the USCENTCOM website, Kurilla served from 2004 to 2014 in the USCENTCOM area of responsibility. He commanded conventional and special operation forces in Iraq and Afghanistan.
He participated in Operation Just Cause, Operation Desert Shield/Desert Storm, Operation Restore Hope, Operation Joint Guardian, Operation Joint Resolve, Operation Iraqi Freedom, Operation Enduring Freedom and Operation Inherent Resolve.
Kurilla has led airborne, mechanized, Stryker, Ranger and joint special operations units in combat, peacekeeping and operational deployments.
He earned a bachelor of science in aerospace engineering from the U.S. Military Academy West Point, a Master of Business Administration degree from Regis University and a master's degree in national security studies from the National War College.
Category: Defense and Intelligence
Tags: Air Force Magazine China Defense and Intelligence Kenneth McKenzie Jr. Lloyd Austin Michael Kurilla U.S. Central Command