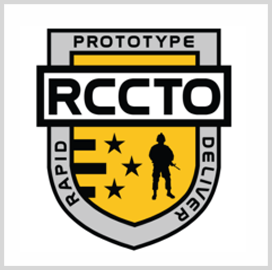 Army RCCTO
Army RCCTO Announces AStRA Tech Competition
The Army Rapid Capabilities and Critical Technologies Office is hosting a competition for U.S. based companies to acquire solutions that can address the service's technology and operational gaps.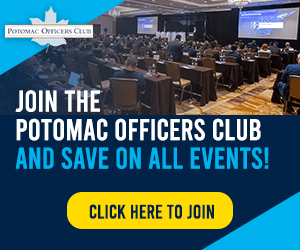 Companies interested in participating in the xTech|RCCTO Army Strategic Rapid Acquisition competition may submit proposals and prototypes across six technology topics, according to a special notice posted on SAM .gov.
The Army seeks proposals for multifunction antennas to enable medium altitude air platforms to perform air/ground moving target indication, synthetic aperture radar imaging, electronic support/attack and reach-back communications.
The service branch also wants to acquire proposals for tactical edge devices to provide sensor to shooter support to warfighters. Ideal solutions must be lightweight, easily maneuverable and quickly concealable.
Among other things, the Army seeks software and algorithms, hardware/software systems and machine learning/artificial intelligence/automation solutions to facilitate dynamic cyber electromagnetic activities.
Another area of interest for the Army is novel batteries. The service is looking for new battery chemistries and technologies that can increase the energy density of nano unmanned aerial systems.
Participants are also encouraged to submit proposals for solutions capable of operating on edge processors that can help identify targets of potential interest, including personnel, vehicles, common weapons and ground hazards.
The Army is interested in cross domain solutions as well that comply with low size, weight and power requirements.
The AStRA competition is divided into four phases, starting with the submission of white papers, which are due May 25.
Contestants selected for phase 2 will conduct oral presentations. For phase 3, the Army will require the contestants with the highest rated pitches to submit final proposals.
Contract awards will be issued during the final leg of the competition.
Category: Defense and Intelligence
Tags: Army Rapid Capabilities and Critical Technologies Office Astra batteries CEMA cross-domain solutions Defense and Intelligence edge processors multifunction antennas SAM.gov US Army