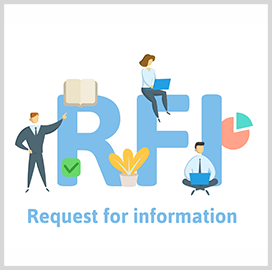 Request for information
Army Seeks Wearable Technologies to Reduce, Prevent Traumatic Brain Injuries
The U.S. Army Medical Materiel Device Activity is conducting market research on wearable medical devices that can protect service members from traumatic brain injuries.
In a request for information, the USAMMDA said it is interested in wearable devices that can prevent or at least reduce the risk of TBI when a service member is exposed to a potential concussive event.
Technologies presented to the USAMMDA must be designed with the intent of achieving future clearance from the Food and Drug Administration, Nextgov reported Thursday. They must also have a technical maturity that meets Technology Readiness Level 4 standards.
In terms of deployability, the ideal device must be wearable for extended periods of time and be easily applied by front line users such as infantry personnel. It should also be suitable for field/operational use in such a way that does not inhibit one's range of motion or compromise mission essential tasks. In addition, it should not impact health experienced on the battlefield or worsen injuries, including penetrating head injuries.
Interested sources must submit responses detailing their technology's potential to prevent or minimize TBI as supported by research and development activities.
Responses should also include a summary of the technology's development to enable independent TRL assessment by the government and a report of side effects and how it may impact overall health due to non-brain related injuries.
The USAMMDA will be accepting responses to the RFI no later than May 25.
Category: Defense and Intelligence
Tags: Nextgov TBI traumatic brain injury US Army Medical Materiel Device Activity USAMMDA wearable devices