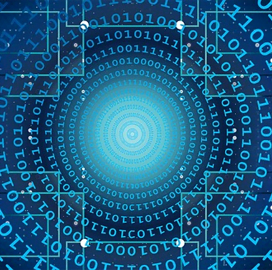 Autonomous technology
Army to Equip Autonomous Vehicles With New Weapons for Added Lethality
The Army plans to integrate a suite of new weapon systems and payloads into its fleet of autonomous vehicles to enhance lethality. 
A family of various robotic combat vehicles is being equipped with systems designed to destroy targets, eliminate drones and jam enemy communications, National Defense Magazine reported.
The vehicles would come in a light variant for reconnaissance, a medium variant for common operations and a heavy variant for missions that require high lethality.
To inform its development effort, the Army is conducting a "campaign of learning" to gain additional insights early in the development of autonomous vehicles, an official said. 
Ross Coffman, director of Army Futures Command's next-generation combat vehicle cross-functional team, said knowledge gained in advance of future projects will ensure the Army has the right designs for technologies.
In January, the Army launched a research effort aimed at developing artificial intelligence that would allow autonomous vehicles to steer through battlefields and complex terrain. 
The Army said the initiative is key for achieving multi-domain operations, which is the concept of coordinating multiple vehicles from different domains.
The research effort revolves around a concept called reinforcement learning, which is a branch of machine learning focused on enabling AI to adapt to new environments by inferring knowledge from existing datasets. 
Cory Wallace, the cross-functional team's robotic combat vehicle action officer, said the project is currently focused on enabling "decisive lethality."
Decisive lethality refers to a broad range of external capabilities that a commander can rely on. Such capabilities include joint strikes and combined arms fires, Wallace said. 
Category: Defense and Intelligence
Tags: AI ARC Army Army Futures Command artificial intelligence autonomous Cory Wallace Defense and Intelligence National Defense Magazine reinforcement learning Ross Coffman