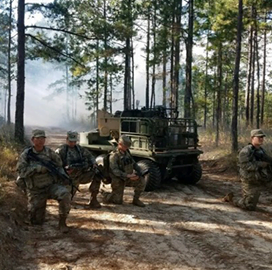 Automated vehicle
development
Army to Start Second Phase of RCV Sustainment Cohort
The U.S. Army Applications Laboratory is slated to start the second phase of its Robotic Combat Vehicle sustainment cohort, an exercise where the service learns how to manage robotic vehicles on the battlefield.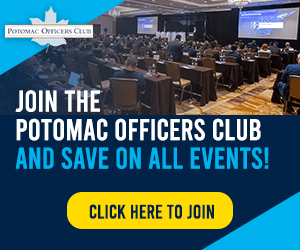 Lt Col. James Templin, manager of the RCV cohort project at the AAL, said one of the challenges that officials are facing is the logistics and sustainment of automated vehicles. He stated that one way for the military branch to solve the problem is to use artificial intelligence to handle information management and predictive analysis duties.
The Army Applications Lab had worked with 10 non-traditional defense contractors since July on areas such as predictive maintenance, remote sensing and resupply anticipation. The first phase of the cohort ended in October. According to an AAL fact sheet, the second phase will involve five contractors with an award of up to $1.5 million for two years. Templin said the phase two contracts could be announced on the week of Dec. 6, Breaking Defense reported.
Another challenge that AAL recognizes is related to human-machine interaction. The RCV concept involves only one human that would interact with around three vehicles. The human-to-machine ratio could also add challenges to the sustainment and logistics burden. According to Templin, human drivers and crew have the ability to sense when something goes wrong, and removing that element could compromise effectiveness. To this end, the Army hopes to find a high-tech replacement that could replicate human intuition.
The Army is continuing its efforts to prototype robotic vehicles. These machines are expected to perform reconnaissance and other activities that are dangerous for soldiers. Recent tests saw the military branch integrate a robotic vehicle into an adversary force. An RCV surrogate was also included at Project Convergence 21, where it performed reconnaissance and resupply missions.
Category: Defense and Intelligence
Tags: artificial intelligence Breaking Defense Defense and Intelligence James Templin robotic combat vehicle robotic vehicles US Army Applications Laboratory