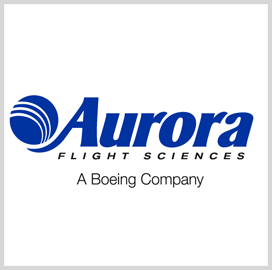 Aircraft design contract
Aurora Flight Sciences to Design Aircraft With Air-Based Maneuvering System
The Defense Advanced Research Projects Agency has awarded Aurora Flight Sciences, a Boeing subsidiary, a $42 million phase 2 contract to design an aircraft as part of the Control of Revolutionary Aircraft with Novel Effectors program.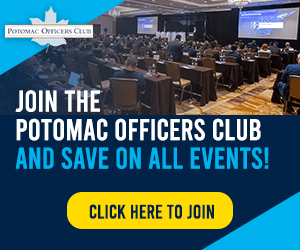 Aurora Flight Sciences' design will use active flow control technology to enable the aircraft to maneuver. Whereas a conventional aircraft would use flight control surfaces like ailerons and rudders to change directions, an aircraft with AFC would use bursts of air to disrupt airflow around its wings to achieve the same effect.
The active flow control concept has been around for at least 30 years, and it was tested by Boeing and NASA in 2015 on a modified 757 aircraft, C4ISRNET reported.
DARPA believes that the advent of new technologies, such as drones and supercomputers, as well as advancements in fluid dynamics, allow for cheaper and more efficient testing for active flow control. The agency also stated that active flow control provides several advantages, such as the reduction of moving surfaces for planes, drag reduction, enhanced structural rigidity and improved fuel efficiency.
Aurora has been part of the CRANE program since its inception in 2019 and has completed the project's first phase by designing the testbed aircraft that uses AFC. The company could also move into Phase 3, where it would build a full-scale, uncrewed aircraft that would use active flow control during the test flight.
Category: Defense and Intelligence
Tags: active flow control Aurora Flight Sciences C4ISRNET CRANE program Defense Advanced Research Projects Agency Defense and Intelligence