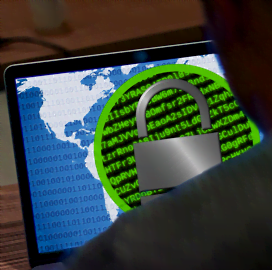 Cloud security
AvePoint Expands List of FedRAMP-Approved Cloud Products
Software vendor AvePoint has added six more products to its list of offerings with Federal Risk and Authorization Management moderate-level authorization.
FedRAMP is a government-wide program that provides a standardized approach to evaluating the security of cloud-based products and services.
A product or service can attain moderate-level authorization once its security features have been strictly tested and deemed fit for use by any federal agency, AvePoint said Thursday.
The company noted that it first received FedRAMP clearance in April 2021 for its AvePoint Online Services offering, a collection of software-as-a-service solutions for managing data in Microsoft 365. The product's authorization was sponsored by the Department of Energy.
"Since our initial FedRAMP authorization last year, we invested in the authorization of solutions that go beyond our Microsoft 365 offerings," said AvePoint Chief Product Officer John Peluso.
AvePoint has since added six more products to the list: Cloud Backup, Policies and Insights, MyHub, Ava, Cense and Fly.
Cloud Backup is a data security tool designed for Microsoft 365, Salesforce, Dynamics 365 and Google Workspace.
Policies and Insights is a data access governance tool built to enforce controls for permissions, memberships and configurations.
MyHub is a workspace management solution that serves as a hub for creating and managing Microsoft 365 workspaces.
Ava is a virtual assistant that can help users recover lost or deleted Office 365 content. Based on the user's settings, Ava can search content from Microsoft Exchange, Outlook and OneDrive.
Cense is a license management solution designed to provide insights and improve control over Microsoft cloud licenses.
Fly is a SaaS cloud migration product designed to consolidate content in platforms like Slack, Dropbox, Box and SharePoint.
Category: Digital Modernization
Tags: authorization AvePoint cloud digital modernization FedRAMP John Peluso software as a service