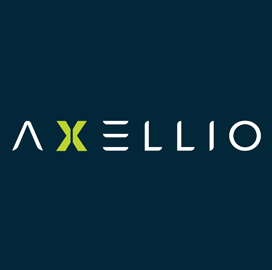 Defense tech development
Axellio to Make Portable Version of Army's Garrison Defense Platform
The U.S. Army has awarded Colorado-based Axellio a $4.97 million contract to expand the Garrison Defensive Cyberspace Operations Platform. Work on the contract will ensure that GDP can be deployed from anywhere around the world.
Axellio, a provider of cyber threat detection and response solutions, will work with World Wide Technology to provide defense cyber tools in a portable package for rapid deployment. The Colorado-based organization will use its PacketXpress Packable Edition to create a portable version of GDP while enhancing processing and storage capabilities. The resulting piece of technology will be the fourth version of GDP, Axellio said Tuesday.
PacketXpress is a high-speed, high-intake network visibility hub that captures, analyzes and distributes data using compact hardware. It can capture up to 100 Gbps of data and store up to 1.5 petabytes of information on NVMe SSD drives.
The company is currently expanding the number of GDP version 3 installations at various Army Garrison sites around the world. The platform was originally designed to be a permanently deployed solution to monitor, detect and analyze anomalous behavior and intrusions on Army Garrison networks.
Axellio CEO Bill Miller said the company will use its expertise to make GDP more nimble. Lt. Col. Bradley Son, product manager for cyber platforms and systems at the Army Defensive Cyber Operations, shared that making GDP more portable would allow the service to protect its networks and perform cyber offensives against enemies.
Category: Cybersecurity
Tags: Axellio Bill Miller Bradley Son contract win cybersecurity Garrison Defensive Cyberspace Operations Platform GDP PacketXpress Packable Edition US Army