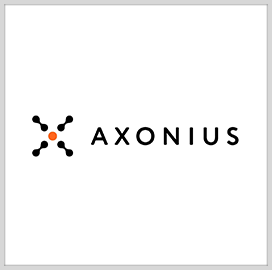 Axonius
Axonius to Provide Cyber Asset Management Services Under CDM Contract
Axonius has secured a contract with the Department of Homeland Security to provide cybersecurity asset management services to over 70 non-cabinet level federal agencies.
Work for the contract falls under the Cybersecurity and Infrastructure Security Agency's Continuous Diagnostics and Mitigation Dynamic and Evolving Federal Enterprise Network Defense Group F program.
The CDM program equips federal agencies with cybersecurity tools, integration services and dashboards that improve their cyber posture, Axonius said.
Developed in 2012, the CDM program was designed to provide risk-based, consistent and cost-effective cybersecurity solutions to protect all federal civilian networks.
The CISA website states that tools and services delivered under the CDM program will help reduce the agency's threat surface, increase visibility into the federal cybersecurity posture, enhance federal cybersecurity response capabilities and streamline reporting pursuant to the Federal Information Security Modernization Act.
Axonius' cybersecurity asset management solution, in particular, will give users a unified view of all of their assets and their coverage, according to Bobby McLernon, the company's vice president of federal sales.
McLernon said the actionable visibility provided by the Axonius solution will empower agencies to better understand their cyber posture and take action to enforce their security policies.
The CDM contract was awarded to Axonius through a large federal systems integrator via federal distributor IntelliPeak Solutions.
Headquartered in New York, New York, Axonius works toward giving its customers a comprehensive and always up-to-date asset inventory and helping them uncover security gaps.
The cybersecurity asset management platform provider serves clients in the energy, finance, health care, manufacturing, public sector, retail and technology industries.
Category: Cybersecurity
Tags: Axonious Bobby McLernon Continuous Diagnostics and Mitigation program contract award cybersecurity cybersecurity asset management Department of Homeland Security IntelliPeak Solutions