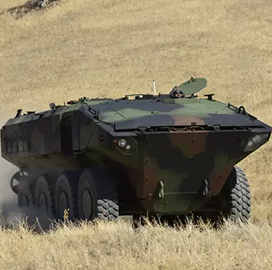 Surveillance and
reconnaissance
BAE, Lockheed Test Amphibious Vehicle Alongside Uncrewed Aerial Systems
BAE Systems has demonstrated the reconnaissance capabilities of a mobile systems integration laboratory using two uncrewed aerial systems manufactured by Lockheed Martin Skunk Works.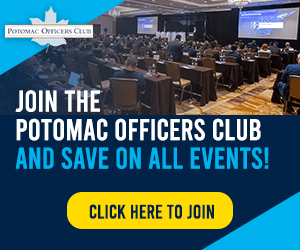 During an exercise, the two companies tested the Stalker and Indago UAS to see how BAE's Amphibious Combat Vehicle C4/UAS variant would benefit the U.S. Marine Corps. ACV C4/UAS is a mobile systems integration lab designed to demonstrate transformational technologies for the U.S. Marine Corps' reconnaissance, surveillance and acquisition capabilities.
The Marine Corps will conduct its own tests to evaluate the feasibility of using ACV C4/UAS for its Advanced Reconnaissance Vehicle program, BAE said Thursday.
The BAE ACV family comprises 8×8 vehicles that can transport cargo, payloads and personnel for the Marine Corps. The vehicles can operate in the land, sea and the open ocean.
The ACV can be configured for situational awareness, weaponized transportation and field-based repair and maintenance capabilities.
The Indago UAS is a ruggedized, man-portable and rapidly deployable drone that can perform unmanned surveillance and reconnaissance missions in any weather and light conditions. It can fly for up to 70 minues and transfer data for up to 12 kilometers.
The Stalker UAS is a ruggedized vehicle that can carry and drop up to 5.5 pounds of payload while flying up to 12,000 feet. It is fueled by either a rechargeable battery or a solid oxide fuel cell, which gives the UAS a flying time of over 8 hours.
Both Stalker and Indago UAS will use the techology components that the ACV C4/UAS to help the USMC achieve sensing and communications capabilities over the horizon.
Category: Defense and Intelligence
Tags: ACV C4/UAS BAE Systems Defense and Intelligence Indago UAS Lockheed Martin Skunk Works Stalker UAS US Marine Corps