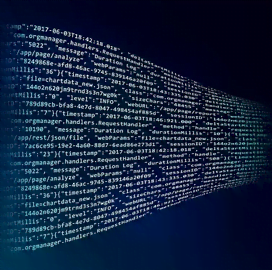 Data management
USCIS CDO: Data Management a Key Goal for 2022
The U.S. Citizenship and Immigration Services aims to improve data management in the fiscal year 2022 to reduce the time it takes for individuals to obtain their green cards, visas and employment authorizations.
According to USCIS Chief Data Officer Beth Puchek, her office has already created a process that allows the agency's data analysts to report data issues. She shared during a Data Foundation virtual event that the next step for the Department of Homeland Security component is to streamline employment authorization document processing.
To achieve the desired goals, the Office of the CDO must use data to determine which cases are easier to manage before automating its processes. Puchek also noted that using person-centric data standards will allow the agency to link all sorts of data to the same analyst and improve applications management, FedScoop reported Tuesday.
The OCDO is set to modernize its three-year-old data strategy. The refresh is centered around data management, business intelligence, network analytics and optimization. Puchek believes that her office will be able to implement over 100 data standards that have been approved in the past three years.
The CDO did not discount the fact that implementing data management standards is the most difficult discipline to promote among USCIS workers. According to Puchek, legacy internal systems comprise a major obstacle to data management standards modernization.
In May 2019, USCIS announced the eProcessing strategy to help the agency transition to a digital business model. The guidance paved the way for an online application solution for certain visitors to the United States. eProcessing also connected separate technology systems to improve decision timeliness and transparency during the application process.
The 2019 modernization effort came from a need for the DHS component to improve its immigration benefits processing.
Category: Federal Civilian
Tags: Beth Puchek data standards modernization Data Strategy federal civilian FedScoop US Citizenship and Immigration Services