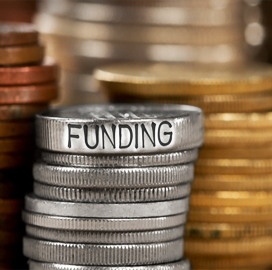 Discretionary funding
Biden Administration Requests $24B in Discretionary Funding for NASA
The Biden administration seeks $24.7 billion in discretionary funding to help NASA achieve its space priorities.
President Joe Biden's discretionary funding request for fiscal year 2022 includes an additional $6.9 billion in funding for NASA in support of human explorations of the Moon, Mars and beyond.
The funding request also calls for more federal investment in robotic exploration of the solar system and the universe, NASA said. The money would further advance the Mars Sample Return mission and support the planned Clipper and Dragonfly missions, which are aimed at exploring the moons of Jupiter and Saturn, respectively.
A portion of the funds will be used to enhance NASA's space technology research and development portfolio as well. The Biden administration's proposed $1.4 billion investment is expected to provide new technologies to help the commercial space industry grow and encourage novel early-stage space technology research supporting clean energy development.
Biden also wants to invest $2.3 billion for Earth science programs, with the goal of initiating the next generation of Earth-observing satellites to monitor the effects of climate change.
Among other things, the request allocates $915 million for aeronautics R&D efforts to increase the country's competitiveness in the global aviation industry and $20 million to build a diverse future science, technology, engineering and mathematics workforce.
Acting NASA Administrator Steve Jurczyk welcomed the funding increase, noting that it would improve the space agency's ability to better understand Earth and provide the necessary resources to advance America's bipartisan Moon to Mars space exploration plan.
Category: Space
Tags: aeronautics R&D discretionary funding Earth science programs human exploration Joe Biden NASA robotic exploration space Steve Jurczyk