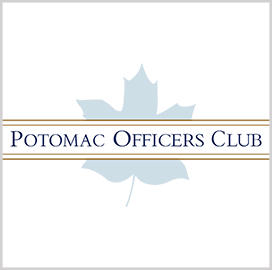 White House
Biden Announces Picks for Top DHS Positions
The Biden administration has announced its picks for six high-ranking positions in the Department of Homeland Security.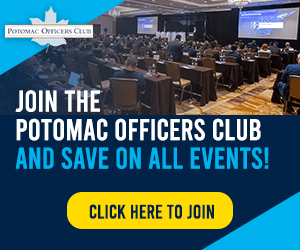 President Joe Biden named his nominees for DHS deputy secretary; director of the Cybersecurity and Infrastructure Security Agency; director of Citizenship and Immigration Services; commissioner of U.S. Customs and Border Protection; general counsel; and undersecretary for strategy, policy and plans, the White House said Monday.
The president named Robert Silvers, a 2021 Wash100 winner, as his pick for undersecretary for strategy, policy and plans. Silvers previously served as the assistant secretary for cyber policy in the Obama administration's DHS.
In the said role, he was responsible for cybersecurity engagements with the private sector, responding to federal cyber incidents and building diplomatic coalitions.
John Tien, a top cybersecurity adviser for former President Barack Obama, was chosen to serve as DHS deputy secretary.
Tien previously served as the National Security Council director for Afghanistan and Pakistan. Since leaving the role in 2011, he has been a managing director at Citigroup.
Biden announced Jen Easterly as his nominee for CISA director. Earlier in her career, she served as the deputy for counterterrorism at the National Security Agency.
She currently serves as head of firm resilience at Morgan Stanley, responsible for responding to operational risks to the company.
Ur Mendoza Jaddou, an immigration law and policy veteran of two decades, was selected to lead ICE. Jaddou most recently served as the director of DHS Watch, an independent project aimed at promoting accountability in immigration administration.
Biden plans to nominate Chris Magnus for CBP commissioner. Currently serving as police chief in Tucson, Arizona, Magnus is credited with having extensive experience in addressing immigration issues.
Lastly, the White House nominated Jonathan Meyer for general counsel. Meyer previously served as deputy general counsel and senior counselor at the DHS, where he advised senior leaders. He also served as deputy assistant attorney general at the Department of Justice.
Category: Federal Civilian
Tags: Chris Magnus Citizenship and Immigration Services Cybersecurity and Infrastructure Security Agency federal civilian Jen Easterly Joe Biden John Tien Jonathan Meyer Robert Silvers U.S. Customs and Border Protection U.S. Department of Homeland Security Ur Jaddou