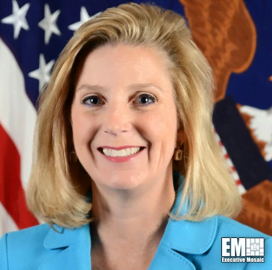 Christine Wormuth
Director
RAND
Biden Announces Plan to Nominate Christine Wormuth as Army Secretary
President Joe Biden has expressed his intent to nominate Christine Wormuth as Army secretary. Wormuth's selection marks the Biden administration's first cabinet nomination for the military services.
If confirmed by the Senate, she would be the first woman to hold the position, FCW reported Tuesday.
Wormuth currently serves as the director of the International Security and Defense Policy Center at RAND, a research organization that develops solutions to public policy challenges.
Previously, she served under the Obama administration as undersecretary of defense for policy. According to her organizational profile, she focused on the counter-ISIS campaign and enhancing U.S. defense relations with countries in Europe, Asia and the Middle East during her two-year tenure as the Department of Defense's top policy official.
Before that, she was the deputy undersecretary of defense for strategy, plans and forces.
She is also a former special assistant to the president and senior director for defense at the National Security Council.
In addition, her LinkedIn profile shows that she was previously a senior fellow at the Center for Strategic and International Studies and a principal at DFI Government Services.
Wormuth holds a bachelor's degree from Williams College and a Master of Public Policy degree from the University of Maryland.
Rep. Adam Smith, D-Wash., lauded Wormuth's nomination and described it as a demonstration of the Biden-Harris administration's commitment to diversity and inclusion.
In addition to Wormuth, President Biden also announced his plan to nominate Gil Cisneros as undersecretary of defense for personnel and readiness and Susanna Blume as director of the DOD's Cost Assessment and Program Evaluation Office.
Category: Defense and Intelligence
Tags: Adam Smith Christine Wormuth Defense and Intelligence FCW Gil Cisneros Joe Biden National Security Council nomination RAND Susanna Blume U.S. Army