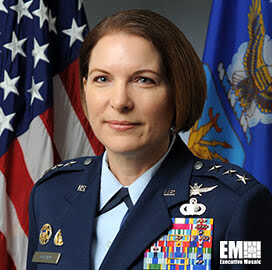 Mary O'Brien,
Senior intelligence
officer, Air Force
Biden Nominates Lt. Gen. Mary O'Brien for Joint Staff Role in Charge of JADC2
President Joe Biden has nominated Air Force Lt. Gen. Mary O'Brien for the role of chief information officer and director for command, control, communications and computers, J-6, at the Joint Chiefs of Staff.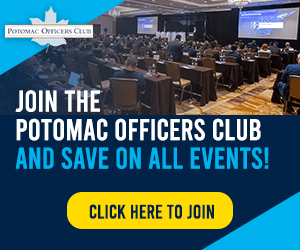 She is currently the deputy chief of staff for intelligence, surveillance, reconnaissance and cyber effects operations at Headquarters U.S. Air Force, the Department of Defense said.
As the Air Force's senior intelligence officer, she reports to the director of national intelligence and the undersecretary of defense for intelligence.
O'Brien also reports to the secretary and the chief of staff of the Air Force on matters such as policymaking, planning, evaluation and the service's ISR and cyber effects operations capabilities, according to her profile.
If confirmed by the Senate, O'Brien will play a leading role in the DOD's approach to Joint All-Domain Command and Control. The current J-6, 2022 Wash100 winner Lt. Gen. Dennis Crall, has been serving as the DOD's point person for JADC2, FedScoop reported Wednesday.
JADC2 is the concept of connecting the military's shooters and sensors from all warfighting domains, including space and cyber, into a single network. The network is intended to close operation gaps, improve the resilience of command and control systems as well as enhance interoperability and information-sharing with mission partners.
Deputy Secretary of Defense Kathleen Hicks recently approved the Pentagon's JADC2 implementation plan, emphasizing the importance of command and control capabilities in modern warfare. She said that capability will use a combination of automation, artificial intelligence, predictive analytics and machine learning.
Category: Defense and Intelligence
Tags: Air Force Defense and Intelligence Dennis Crall FedScoop J-6 JADC2 Joe Biden Joint Staff Kathleen Hicks Mary O'Brien nomination