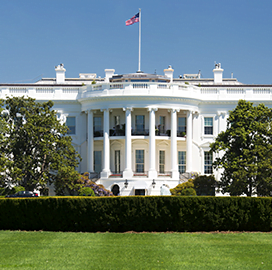 White House
Biden to Double Down on Commercial Cloud Use, Official Says
The Biden administration will sign a cybersecurity-focused executive order affirming the federal government's commitment to using commercial cloud technology, a senior White House official said.
According to the official, commercial technology is still the government's best choice despite its failure to prevent the SolarWinds hack, Nextgov reported Tuesday.
The Russia-linked SolarWinds hack compromised the networks of at least nine federal agencies and about a hundred American companies, leading to a series of data breaches.
Instead of building its own systems from the ground up, the federal government plans to double down on its use of "best-of-breed" commercial technology, the official said during a briefing.
President Joe Biden's upcoming executive order will reportedly include provisions for establishing a public rating system for software and standards for connected devices. The executive order will also support efforts to modernize the government's information technology, the official added.
The administration's action is expected to be initially focused on the compromised agencies as well as areas that can help the government in cybersecurity-related procurement.
Chris Krebs, former director of the Cybersecurity and Infrastructure Security Agency and a two-time Wash100 winner, has said that he expects China, Russia, Iran and North Korea to continue conducting SolarWinds-level hacks until the United States stops tolerating them.
CISA officials have since acknowledged weaknesses in the government's perimeter-focused intrusion detection system, whose measures were expected to prevent attacks like SolarWinds.
Former Principal Director of National Intelligence Sue Gordon previously told the House Homeland Security Committee that the government simply cannot stop all cyber espionage attempts.
Category: Digital Modernization
Tags: Biden administration Chris Krebs cloud commercial cloud digital modernization Nextgov public rating SolarWindsJoe Biden Sue Gordon Wash100 White House