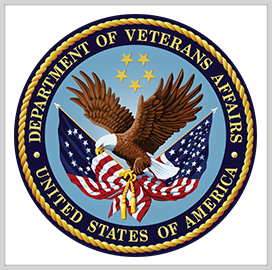 Department of Veterans
Affairs
Biden to Nominate Maryanne Donaghy to Lead VA Accountability Office
President Joe Biden said he plans to nominate Maryanne Donaghy to lead the Department of Veterans Affairs Office of Accountability and Whistleblower Protection.
Donaghy currently serves as an attorney general and senior adviser at the University of Delaware's Biden Institute. She is credited with establishing an inspector general's office for Philadelphia's school district, Federal News Network said.
"Donaghy has counseled numerous organizations, including non-profits, large corporations and governmental agencies, on response to federal, state and congressional investigations, and on building effective compliance programs," the White House said in an announcement.
According to the administration, Donaghy has worked with a university on Title IX investigations, advised a pharmaceutical company on marketing practices and counseled a hospital system on research misconduct allegations.
VA Secretary Denis McDonough first hinted at Donaghy's nomination on March 25, saying that the Biden administration would nominate someone with a proven track record on matters related to accountability.
OAWP is responsible for investigating allegations of misconduct and poor performance against senior department leaders, as well as for tracking VA's progress in implementing recommendations from audits.
The office also receives whistleblower disclosures from VA employees and applicants for VA employment. If a disclosure does not involve whistleblower retaliation, OAWP forwards it for investigation with the department.
OAWP was established in 2017 at the urging of former President Donald Trump. The office has since received allegations of failing to address the culture of retaliation within VA, Federal News Network said.
In early 2020, the nonprofit Project on Government Oversight accused OAWP of engaging in retaliation against its own staff in policy disputes, Military .com reported.
Category: Federal Civilian
Tags: accountability Denis McDonough Department of Veterans Affairs federal civilian Federal News Network Joe Biden Maryanne Donaghy Military.com OAWP POGO Project on Government Oversight University of Delaware VA whistleblower White House