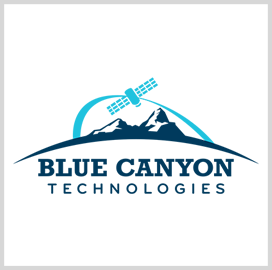 Blue Canyon Technologies
Blue Canyon Technologies to Deliver Six More Satellites for DARPA's Blackjack Program
The Defense Advanced Research Projects Agency has ordered six more satellites from Blue Canyon Technologies for its Blackjack program.
The award, valued at $26.5 million, adds to the four satellites DARPA initially ordered from Blue Canyon Technologies under a $14.1 million contract.
According to the company, DARPA will receive the first four satellites by the end of the year and the remaining satellites by the end of 2022, SpaceNews reported Wednesday.
DARPA launched the Blackjack program to demonstrate the cost-effectiveness of deploying a constellation of low Earth orbit satellites to meet the Department of Defense's performance and payload requirements.
Blue Canyon is also developing a custom satellite bus design for Blackjack.
In December, the satellite manufacturer completed the critical design review of the custom design, which is based on its X-SAT commercial bus. The CDR validated the maturity of Blue Canyon's X-SAT Saturn-class bus design, marking a significant step in the delivery of the first two flight buses to DARPA for payload integration this August.
The company said the customized bus will include an electric propulsion and power system, command and data handling capabilities, radio frequency communications and dedicated payload interfaces built to handle different DOD payloads.
A subsidiary of Raytheon Technologies, Blue Canyon develops turnkey small satellite solutions, including nanosatellites and microsatellites.
Since its inception in 2008, it has built satellites for DARPA, the Air Force and NASA and provided the altitude control systems for the first interplanetary CubeSats.
Category: Space
Tags: Blackjack program Blue Canyon Technologies DARPA Defense Advanced Research Projects Agency Raytheon satellite space Space News X-SAT