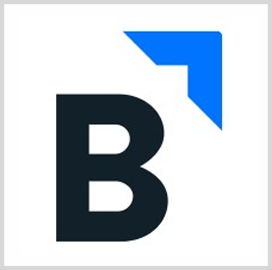 Cloud-based platform
Bluescape's Online Whiteboard Achieves FedRAMP 'In Process' Status
Bluescape announced that its online whiteboard software offering has achieved the Federal Risk and Authorization Management Program "In Process" designation at the Moderate Baseline level.
FedRAMP is a government-wide program that provides a standardized approach to assessing the security of cloud-based products and services.
Bluescape said that the FedRAMP authorization clears it to offer the online whiteboard to federal agencies. The offering is designed to serve as a comprehensive cloud-based tool for organizations with a hybrid work setting, Bluescape said Tuesday.
John Greenstein, Bluescape's general manager for the public sector, said that the virtual workspace software will improve the workflow agility and situational awareness of government agencies with geographically dispersed teams.
"The Bluescape platform empowers remote teams to work like they're in the same room," Greenstein added.
Bluescape said that its platform consolidates information into a single interface and is designed to provide participants with a common operating picture.
The tool can be deployed in the cloud, on-premise and in air-gapped environments. Bluescape said the platform also has a flexible and extensible application programming interface to streamline workflows.
Bluescape added that the platform is secure enough to handle non-mission-critical controlled unclassified information for customers in the Department of Defense.
The company said that its virtual workspace is also compliant with National Institute of Standards and Technology Special Publication 800-171, the NIST Cybersecurity Framework and Microsoft 365 Government Community Cloud High.
Category: Digital Modernization
Tags: Bluescape cloud Controlled Unclassified Information Department of Defense digital modernization FedRAMP John Greenstein NIST SP 800-171 online whiteboard