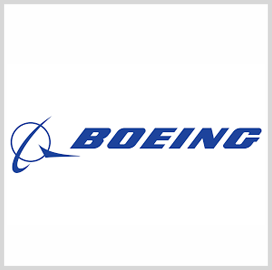 Boeing
Boeing Targets August-September Timeframe for Next CST-100 Starliner Test Flight
Boeing is rescheduling the next test flight of its CST-100 Starliner spacecraft, which will be used for the uncrewed Orbital Flight Test 2 mission, due to conflicts with other launches and International Space Station missions.
The test flights of the Starliner were originally scheduled for late March or early April but that date has now been pushed back to August or September.
Boeing noted, however, that the Starliner will be mission-ready by May. The company also said it will look into earlier launch windows if the opportunity arises, SpaceNews reported.
One of the reasons for the delay is the next cargo Dragon mission, which is scheduled for launch in early June. The cargo Dragon spacecraft is headed for the ISS and will occupy the remaining docking port that Starliner can use.
The Dragon mission is not expected to be postponed as it will be carrying solar panels needed for the upgrade of the station's power supply.
Starliner's test flight was also rescheduled because of an issue with the availability of the United Launch Alliance Atlas V rocket and the Eastern Range at Cape Canaveral. Atlas V will be Starliner's launch vehicle.
In addition, hardware damages and insufficient software testing factored into the delay.
Boeing, together with NASA, intends to make the most of the delay by resolving software issues, a problem that was a big factor in the original OFT flight in December 2019.
In its statement, the aerospace company said it expects to complete all software testing in April and will support NASA's post-test reviews as needed.
NASA and Boeing are taking the delay in stride, noting that it is still possible to launch the Starliner's first crewed flight before the end of the year.
Category: Space
Tags: Boeing Cargo Dragon mission CST-100 Starliner International Space Station NASA Orbital Flight Test 2 mission space space missions SpaceNews test flights