Strategic investment
Booz Allen Invests in Credo AI to Enhance Responsible Artificial Intelligence Implementation
Booz Allen Hamilton said its corporate venture capital arm, Booz Allen Ventures, made a strategic investment in responsible artificial intelligence company Credo AI.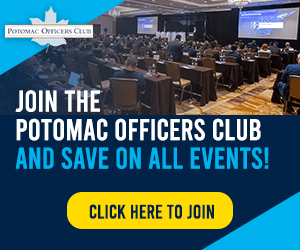 The investment will allow Booz Allen to integrate Credo AI's governance software platform, bringing responsible AI into model development, testing, deployment and monitoring pipelines and ecosystems. The deal would also help AI and machine learning engineering teams, compliance teams and program teams meet regulatory, corporate responsible AI and other requirements while getting the most out of the emerging technology, Booz Allen said Wednesday.
John Larson, executive vice president and the lead official of Booz Allen's AI practice, said the partnership with Credo AI will help businesses, the government and military organizations adopt AI responsibly and mitigate risks associated with the technology. He added that the partnership will highlight transparency, trust, privacy, equity, autonomy, data integrity and regulatory compliance.
The U.S. government sees responsible AI as an important element that needs to be addressed.
In early April, Mathew Blum, the associate administrator for the Office of Federal Procurement Policy, said federal contractors must undergo digital IT training to responsibly procure AI offerings. According to Blum, AI products come with national security risks and human rights challenges, making education for professionals a critical step in understanding the technology.
Category: Digital Modernization
Tags: artificial intelligence Booz Allen Hamilton Credo AI digital modernization John Larson responsible AI adoption