IT modernization
Booz Allen Secures Spot on $2.6B EDOS Contract From Internal Revenue Service
The Internal Revenue Service has awarded Booz Allen Hamilton a spot on the seven-year, $2.6 billion Enterprise Development, Operations Services blanket purchase agreement.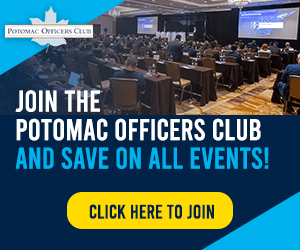 The EDOS contract allows Booz Allen to compete for task orders supporting the agency's application development and modernization efforts. The BPA is designed to enhance development, modernization and enhancement services while reducing operations and maintenance for applications, Booz Allen said.
Richard Crowe, president of Booz Allen's Civil business, said the company's experience in data analytics, systems modernization and IT will help the IRS improve its operations.
EDOS is one of several efforts the IRS has taken to modernize its systems.
On the week of June 19, the agency sought comments from industry about its plans to issue a $1.7 billion contract to upgrade its Integrated Enterprise Portals hybrid cloud platform. According to the agency, the portals allow taxpayers, preparers, contractors and other internal and external users to access various services.
In November, the IRS awarded ECS a two-year, $26 million contract to migrate software, business workflows and forms to Microsoft SharePoint Online. The migration is designed to integrate artificial intelligence, automation and insight generation into older applications.
Category: Digital Modernization
Tags: Booz Allen Hamilton contract award digital modernization Enterprise Development Operations Services Internal Revenue Service Richard Crowe