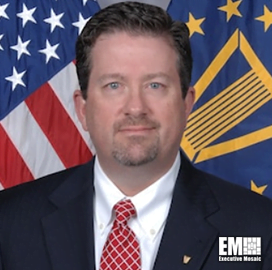 Brad Bunn
Incoming Vice Director
Defense Logistics Agency
Brad Bunn to Replace Mike Scott as DLA Vice Director
Brad Bunn has been tasked by the Department of Defense to serve as the new vice director of the Defense Logistics Agency.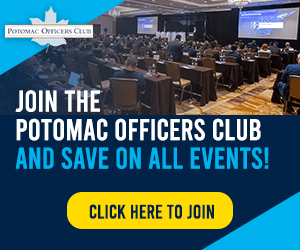 The DLA is responsible for managing the global supply chain in support of the U.S. Army, Marine Corps, Navy, Air Force, Space Force, Coast Guard and the 11 combatant commands, as well as other federal agencies, government partners and allied nations. 
As vice director, Bunn is charged with providing continuity of leadership and oversight to agency elements such as strategic planning, resource management and operations, the DLA said.
He will replace Mike Scott, who has served as the agency's vice director since 2019. Scott will retire at the end of February.
The incoming vice director has been a member of the senior executive service since 2003 and has served as DLA's director of human resources since 2009. Bunn's previous work at the DLA includes leading the agency's management of civilian workforce furloughs in 2013, the response to data breaches at the Office of Personnel Management in 2015 and other challenges resulting from the coronavirus pandemic.
Prior to working at the agency, he served as director of the DOD Civilian Personnel Management Service from 2005 to 2008 and was promoted to the role of program executive officer for the department's National Security Personnel System, according to his LinkedIn profile.
DLA Director Michelle Skubic commented on Bunn's appointment, saying that he is suited for the role, having acquired a deep understanding of the agency's mission, logistics, business and financial operations. Bunn's experience at the DLA enables him to contribute to the senior leadership team's management of strategy and operations, Skubic said.
Category: Defense and Intelligence
Tags: Brad Bunn Defense and Intelligence Defense Logistics Agency Department of Defense DLA DLA.mil DoD LinkedIn logistics management Michelle Skubic Mike Scott operations strategic planning