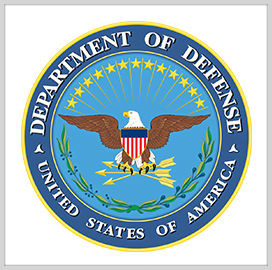 Department of Defense
BWXT, X-Energy Continue Design Work on Portable Nuclear Reactor Project
The Department of Defense has selected nuclear companies BWXT Advanced Technologies and X-energy to continue work on a project that seeks to develop small, portable nuclear reactors for use by military officers on the battlefield.
Under new Project Pele agreements with the Defense Department's Strategic Capabilities Office, the two companies will continue to support the development of reactors with 1- to 5-MW output that can function for three years.
BWXT and X-energy are also tasked with designing the reactors to operate within three days after delivery and be safely removed in seven days when necessary, Defense News reported.
The Strategic Capabilities Office expects the two contractors to complete the design of the reactors by 2022. Once finished, the Defense Department will decide whether to test the systems.
Lynchburg, Virginia-headquartered BWXT and Greenbelt, Maryland-based X-energy each received preliminary contracts worth less than $15 million in March 2020 to begin working on the reactors' design.
Westinghouse Government Services, another nuclear company, was also selected to work on the design phase of Project Pele.
Jeff Waksman, the program manager for the project, said the Pentagon is optimistic that BWXT and X-energy will be able to complete their designs next year, allowing DOD to determine if the project will move to the development and testing phase.
Project Pele is envisioned to enable the Defense Department to reduce both its energy cost and vulnerability in its dependence on local energy grids.
DOD says that it uses about 30 terawatt-hours of electricity per year and over 10 million gallons of fuel per day.
Category: Defense and Intelligence
Tags: BWXT Advanced Technologies Defense and Intelligence Defense News Department of Defense DoD Jeff Waksman local energy Pentagon portable nuclear reactor project Project Pele Strategic Capabilities Office Westinghouse Government Services X-energy