Connectivity solutions
Cambium Networks, Future Technologies Ventures to Provide DOD With Wireless Network Solutions
Wireless networking solutions provider Cambium Networks and end-to-end communications solutions company Future Technologies Ventures have secured a multimillion-dollar Department of Defense contract for wireless network solutions.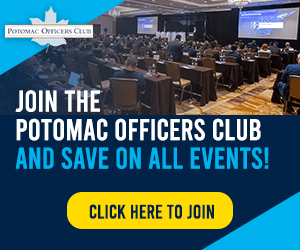 Under the contract, Future Technologies will create a connectivity solution for the DOD's Private 5G network, edge computing infrastructure and other mission-critical use cases. The solution will be based on Cambium's Global Defense & Security products.
The end result will give the Pentagon a private wireless network for fixed and nomadic transport network solutions, Cambium said Tuesday.
The solution will enable critical use cases, such as the internet of things, asset tracking, telemetry, instrumentation and augmented and virtual reality. According to Peter Cappiello, CEO of Future Technologies, the products must meet government certifications and withstand changing conditions.
Cambium will use its PTP 700, a wireless broadband radio. It supports up to 450 megabits per second of throughput and between 1 and 3 milliseconds of latency.
The solution also comes with a proprietary capability called Dynamic Spectrum Optimization that allows it to automatically test and change channels to avoid interference. The solution can be used in government, public safety and industrial use cases.
The Defense Department has been considering expanding its use of wireless technology. In December, Douglas Cossa, the chief information officer of the Defense Intelligence Agency and a speaker at previous Potomac Officers Club events, floated the idea of using phones and tablets in secure facilities but also noted that doing so would require the intelligence community to adapt its cybersecurity posture.
Category: Defense and Intelligence
Tags: Cambium Networks contract award Defense and Intelligence Department of Defense Future Technologies Peter Cappiello private wireless network solution PTP 700