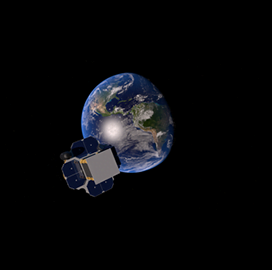 CAPSTONE spacecraft
CAPSTONE Enters Target Lunar Orbit
The Cislunar Autonomous Positioning System Technology Operations and Navigation Experiment cube satellite entered its final orbit on Monday.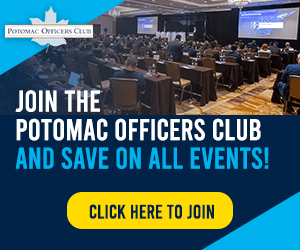 According to NASA, CAPSTONE completed a 16-minute maneuver to position itself into a near-rectilinear halo orbit around the moon. Jim Free, associate administrator for exploration systems development at NASA, said the CubeSat's six-month mission will allow the agency to get more data about NRHO, which he said will be used for the lunar Gateway program.
Gateway is designed as a lunar orbit space station that will support NASA's deep space exploration plans.
CAPSTONE, a 12U CubeSat, is designed to test the stability of NRHO and autonomous positioning technologies through a link to NASA's Lunar Reconnaissance Orbiter. The CubeSat is the first spacecraft to fly in the NRHO, SpaceNews reported.
CAPSTONE was launched on June 28 and was deployed onto a low-energy ballistic lunar trajectory a week later. This trajectory took the spacecraft past the moon before returning to enter the desired orbit. Throughout its journey, CAPSTONE experienced a communication issue caused by a glitch during commissioning.
The spacecraft also went into safe mode during a trajectory correction maneuver in September. Operators were able to restore operations in October.
CAPSTONE may be joined by more satellites as the Artemis program kicks off. NASA could launch Artemis 1 as early as Nov. 16, which will carry 10 CubeSats that will fly by, orbit or land on the moon. The Lunar Flashlight CubeSat is also slated for launch in late November as a secondary payload of a Japanese company's commercial lunar lander.
Category: Space
Tags: Artemis CAPSTONE Gateway Jim Free NASA near-rectilinear halo orbit space SpaceNews