Reseller agreement
Carahsoft to Distribute Dell Data Security Tools Through AWS Marketplace
Carahsoft Technology will sell Dell Technologies' data security software to federal customers on the Amazon Web Services Marketplace under a new distribution agreement. The software to be offered include APEX Backup Services, PowerProtect Data Manager and PowerProtect Cyber Recovery.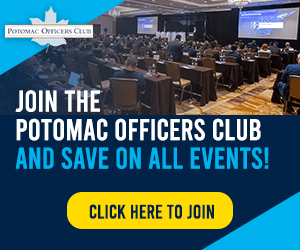 According to Craig Abod, president of Carahsoft and an eight-time Wash100 winner, his company is working to expand access to data security solutions through vendors and resellers.
AWS Marketplace is a third-party software, data and service catalog that supports companies looking to build solutions and operate businesses on the Amazon cloud service. The availability of products there provides the government with simpler access and billing, lesser expenses and faster deployment, Carahsoft said.
In December, a segment of the AWS Marketplace dedicated to the intelligence community began offering a zero-trust data protection solution powered by machine learning. The IC segment carries information security, analytics and cloud migration tools capable of being outside of the public internet.
To bring affiliated resellers, independent software vendors and customers to the cloud faster, Carahsoft announced an expanded partnership with AWS aimed at providing assistance and simplifying digital catalog processes.
Abod noted that the new agreement would open business transformation opportunities to vendors and allow them to engage more often with Amazon.
Category: Cybersecurity
Tags: Amazon Web Services AWS Marketplace Carahsoft Craig Abod cybersecurity Dell Technologies distribution