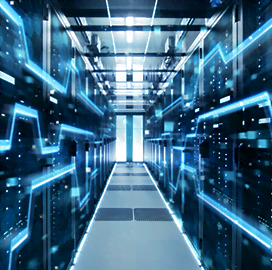 Talend Data Fabric
Carahsoft to Expand Availability of Talend's Data Integration Platform for Government
Talend, a data solutions provider, has entered into a strategic partnership with Carahsoft Technology, a seller of information technology solutions to the government.
Headquartered in Redwood City, California, Talend works with clients in the financial services, government, telecommunications, health care and retail and consumer goods sectors, according to its website.
Carahsoft said it will make Talend's data integration platform available to the public sector through various contract vehicles.
The Talend Data Fabric platform consolidates data integration and governance capabilities into a single hub, allowing organizations to actively ensure the health of their data, Carahsoft said.
Talend Data Fabric will be available through Carahsoft's NASA Solutions for Enterprise-Wide Procurement V, Information Technology Enterprise Solutions-Software 2, National Cooperative Purchasing Alliance, National Association of State Procurement Officials Valuepoint, OMNIA Partners and Office of General Services-New York contracts.
Carahsoft added that Talend's offering will support the data modernization efforts of customers in local, state and federal government agencies.
In May 2021, Carahsoft published the results of a survey on citizens' experience with federal government services during the coronavirus pandemic.
Of the survey's 2,300 respondents, 39 percent said they had not seen any improvement in their experience interacting with government services since the pandemic, while 53 percent said their experience had remained about the same.
The survey, which was conducted by an independent research group, also showed that 73 of respondents prefer or exclusively seek out self-service technology.
Carahsoft said that Talend's offering will allow government agencies to take a data-driven approach to improving the citizen experience.
Category: Digital Modernization
Tags: Carahsoft Technology data digital modernization partnership survey Talend Talend Data Fabric