CMMC preparation program
Celerium Offering CMMC Course for Contractors Seeking Level 3 Certification
Supply chain cyber defense company Celerium has introduced a new online course designed for government contractors and subcontractors that seek to meet the requirements of the Cybersecurity Maturity Model Certification Level 3 assessment.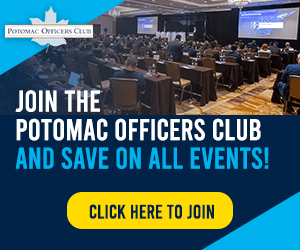 The online course is offered through Celerium's CMMC Academy, a cybersecurity education program aimed at helping Department of Defense suppliers understand the requirements of the CMMC program, with which more than 300,000 companies are required to comply.
Through the CMMC Insights Level 3 Course, government contractors will have a better understanding of the CMMC Assessment Level 3 Guide and reference documents by having a "detailed description of exactly what is needed" to prepare for an assessment.
The course also includes a description of what an assessor seeks and the evidence and validation criteria needed to pass the assessment, Celerium said Tuesday.
The new course is delivered through the company's CMMC Insights Course Learning Portal, which houses educational materials about the program.
Members of the defense industrial base can complete it within 20 to 24 hours. The instructional material has 12 modules and includes quizzes, a final exam and a mock CMMC assessment to strengthen contractor assessment readiness.
The portal also provides "advanced tools," including a "secure self-assessment solution and online reference guide," which will help companies assess and monitor their readiness throughout the course.
According to Celerium, various DOD suppliers with experience in auditing and assessments beta-tested the course.
Celerium's CMMC Academy provides an understanding of the CMMC program; the 17 domains; and Levels 1 through 3 practices, processes and supporting documentation, among others, according to Chris Gundel, the company's chief operating officer.
Category: Cybersecurity
Tags: Celerium Chris Gundel CMMC CMMC Academy CMMC Insights Course Learning Portal cyber defense cybersecurity Cybersecurity Maturity Model Certification Defense Industrial Base defense supply chain Department of Defense DIB DoD government contractors Level 3 certification