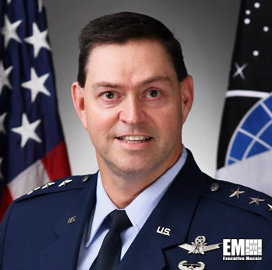 Chance Saltzman
Chief of Space Operations
US Space Force
Chance Saltzman Confirmed as Next Chief of Space Operations
The Senate has approved the promotion of Lt. Gen. Chance Saltzman to general and his appointment as the new chief of space operations. He will replace Gen. John Raymond, who is retiring after 38 years of service. Saltzman, a former Potomac Officers Club speaker, was previously the Space Force deputy chief of operations for operations, cyber and nuclear. The White House nominated him to the new position on July 27, SpaceNews reported.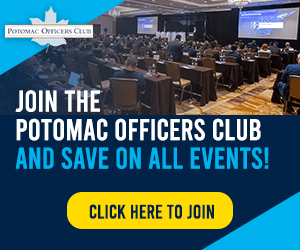 During a confirmation hearing with the Senate Armed Services Committee on Sept. 13, Saltzman highlighted the need to continue developing the military space branch "into a world-class organization capable of integrating effectively into the Department of Defense." He recommended expanding USSF's current vendor base by adding emerging launch service providers to bring flexibility to procuring future spacecraft deployment services.
Saltzman also noted that the Space Force should strengthen its ability to protect space assets from cyberattacks and anti-satellite missile tests. The Space Force official said his main priorities include developing effective capabilities and training guardians in countering such activities.
Prior to the Space Force, Saltzman served as the deputy commander of the U.S. Air Forces Central Command and as the director of current operations at USAF.
He has operational experience with missile and space systems as a Minuteman III launch officer and as a satellite operator for the National Reconnaissance Office.
Saltzman holds a bachelor's degree in history from Boston University and a master's degree in strategic management from George Washington University.
Category: Space
Tags: anti-satellite missile tests Chance Saltzman Chief of Space Operations conformation hearing cybersecurity space SpaceNews US Space Force