B. Chance Saltzman
Chief of Space Operations
US Space Force
Chief of Space Operations Highlights Cyber Risks to SATCOM Systems
Gen. B. Chance Saltzman, the U.S. Space Force's chief of space operations, warned about unsecured ground networks potentially becoming vectors for disrupting satellite operations.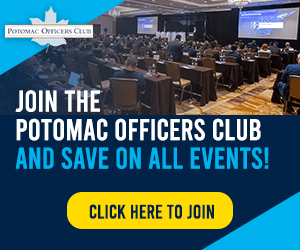 A 2023 Wash100 awardee, he said during a press meeting at the Pentagon that cyberattacks by Russia on Ukrainian satellites illustrate "inextricable" ties between the space and cyber domains. He explained that early tactical moves by Ukraine and Russia against each other's space infrastructure underscore the significance of such capabilities to modern military operations.
Saltzman noted that SpaceX's deployment of Starlink in Ukraine demonstrates the potential of commercial support for military satellite communications as well as constellations, which he said are "much harder to degrade," DefenseScoop reported.
Saltzman's comments echo words by Derek Tournear, director of the Space Development Agency. Speaking at a Mitchell Institute for Aerospace Studies event in October 2022, Tournear highlighted Russia's inability to take down a single Starlink satellite as an indication of a proliferated network's survivability.
According to Tournear, a past Wash100 winner, Starlink's resilience is making SDA more confident in investing billions into further low Earth orbit satellite constellations.
Lt. Gen. Stephen Whiting, chief of the Space Operations Command, also warned against the vulnerability of ground systems to cyber attacks by adversaries. At a July 2022 Aerospace Corp. event, Whiting emphasized cybersecurity risk assessment amid the emergence of inexpensive ways to hit satellites with malware.
Category: Space
Tags: B. Chance Saltzman DefenseScoop Derek Tournear satellite communications satellite constellation space US Space Force