Emerging technology
CIA Looking Into Possible Uses of Generative AI in Agency Operations
The CIA will explore the feasibility of using generative artificial intelligence to support the agency's daily operations.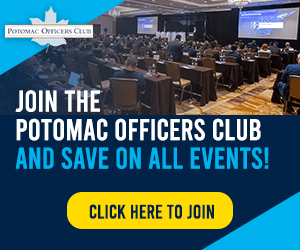 Lakshmi Raman, director of AI at the CIA, said during the Potomac Officers Club's fourth annual AI summit on Thursday that the agency wants to explore "in a disciplined way" how chatbots like ChatGPT can be put to use. She also noted that the public sector has been raving about generative AI and noted that ChatGPT is "an inflection point" in AI.
Generative AI uses language models and scours information from the internet to generate audio, text, code, images and other media, DefenseScoop reported Thursday.
Raman said during the POC event that there is a push across the CIA to become a mature and AI-driven organization. She shared that the latest AI-related work at the agency is understanding how ChatGPT and similar chatbots can assist personnel who are working on critical intelligence processes.
The CIA director admitted that the agency is struggling with integrating externally developed tools into its classified and protected national security computer systems because of the long processing times and strenuous processes. Raman said the agency should be more flexible when it comes to AI innovation.
Raman said the CIA is looking for help in deploying generative AI through federally funded research and development centers. She added that the agency will work with partners in the private industry and academia.
The CIA is the latest federal agency to express interest in generative AI. On Jan. 25, Stephen Wallace, the chief technology officer of the Defense Information Systems Agency, said generative AI could support the agency's mission and could benefit the Department of Defense in the future.
Category: Digital Modernization
Tags: artificial intelligence chatbots ChatGPT CIA DefenseScoop digital modernization generative AI Lakshmi Raman