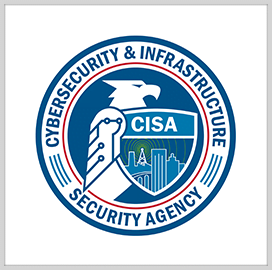 Cybersecurity and
Infrastructure Security
Agency
CISA Aims to Increase Overseas Presence
The Cybersecurity and Infrastructure Security Agency is moving forward with a new initiative called CISA Global to increase its overseas presence.
Speaking at a virtual event hosted by the Business Council for International Understanding, CISA Acting Director Brandon Wales said the agency has its sights set on deploying a dedicated workforce around the globe, providing a touchpoint at critical embassies worldwide with critical cybersecurity partners.
With CISA Global now underway, Wales expects the agency to transform its global footprint over the next two years, Nextgov reported.
A document posted on the CISA website describes four lines of effort the global initiative will focus on: operational cooperation, capacity building, stakeholder engagement and outreach, and shaping the policy environment. Central to each is information sharing with international partners.
Wales went on to clarify that CISA Global will not overlap with the Department of State, which is also concerned with cybersecurity issues.
He noted that CISA has a close relationship with the State Department, working closely with the Office of the Coordinator for Cyber Issues and the Counterterrorism Bureau.
According to Wales, CISA's work complements that of the State Department. State has sought the agency's technical and subject matter expertise through capacity-building efforts to help international partners advance and mature their efforts, Wales explained.
Asked about the CISA's ability to pull off the capacity-building strategy with limited resources, Wales said it is up to Congress to provide additional resources to the agency.
The acting director expressed confidence that lawmakers will support the initiative given the recent SolarWinds hack, which affected multiple federal networks.
Category: Cybersecurity
Tags: Brandon Wales CISA CISA Global cybersecurity Cybersecurity and Infrastructure Security Agency Department of State information sharing international partners Nextgov